Become a Monthly Supporter of the IAS
The IAS Monthly Supporter program is a simple and convenient way for all Scientologists to contribute to the purpose of the IAS every day.
Big or small, every donation counts. Not only are you making a difference every day, you are also flowing towards your next IAS Membership or Honor Status level.
Levels of support
There are four levels of monthly contributions. Each comes with an IAS card that recognizes you for your continuous support: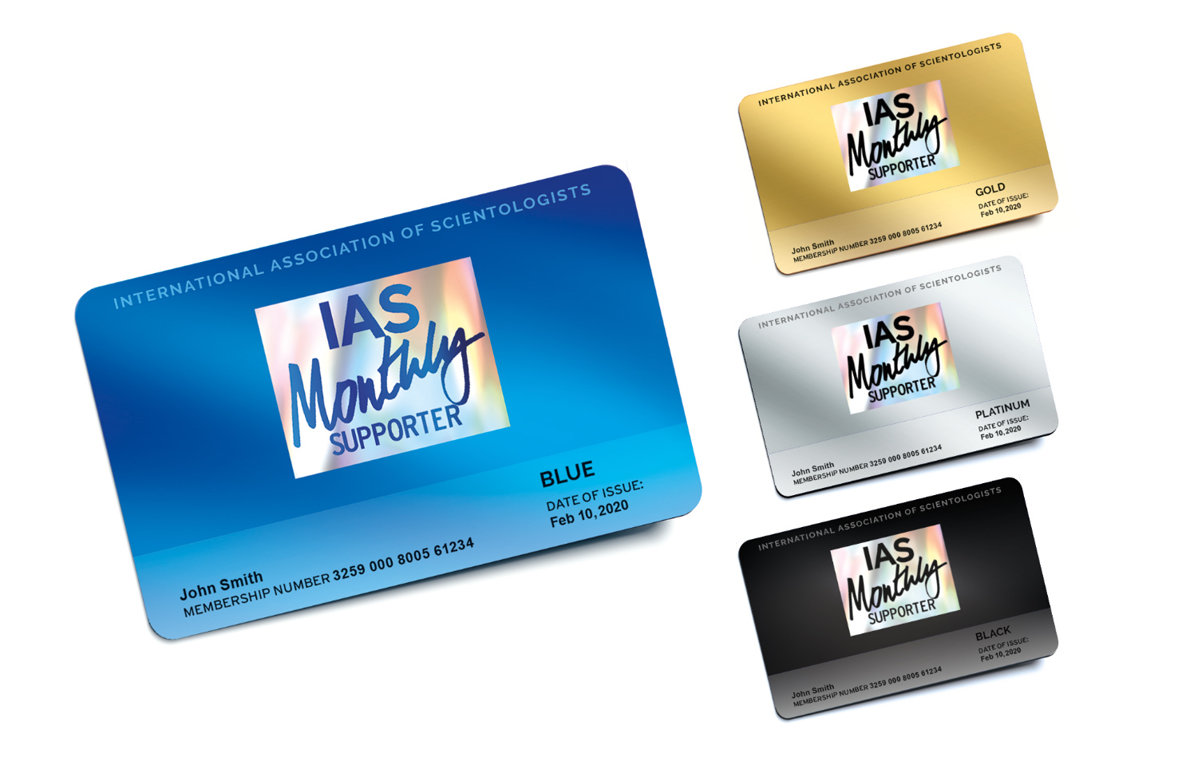 FOR MONTHLY DONATIONS OF:
BLUE LEVEL
$10–$250
GOLD LEVEL
$251–$500
PLATINUM LEVEL
$501–$4,999
BLACK LEVEL
$5,000 and up
How do monthly donations work?
It's simple. You can join by filling out the form here: DONATE MONTHLY. Pick any amount you choose—whether $10, $100 or $5,000—and the date you would like it automatically charged each month/week.
To change or cancel a monthly donation, simply email: contact@iasadministrations.net or fax to +1 323–953–3493.
Benefits of becoming a Monthly Supporter
Convenience.
Each month/week, your donation flows automatically towards your next IAS Membership or IAS Honor Status level. There's no need to fill out a form each time, and you receive a donation acknowledgment letter for tax purposes every year if you live and earn income in the USA and donate to the US IAS Members' Trust.
Connection.
As a Monthly Supporter of the IAS, you are part of the movement that is contributing to the purpose of the IAS
every day
.
Continuous.
You are making smaller, continuous donations that have an impact over time—in addition to advancing to your next IAS status. It's easy to change your donation amount at any time.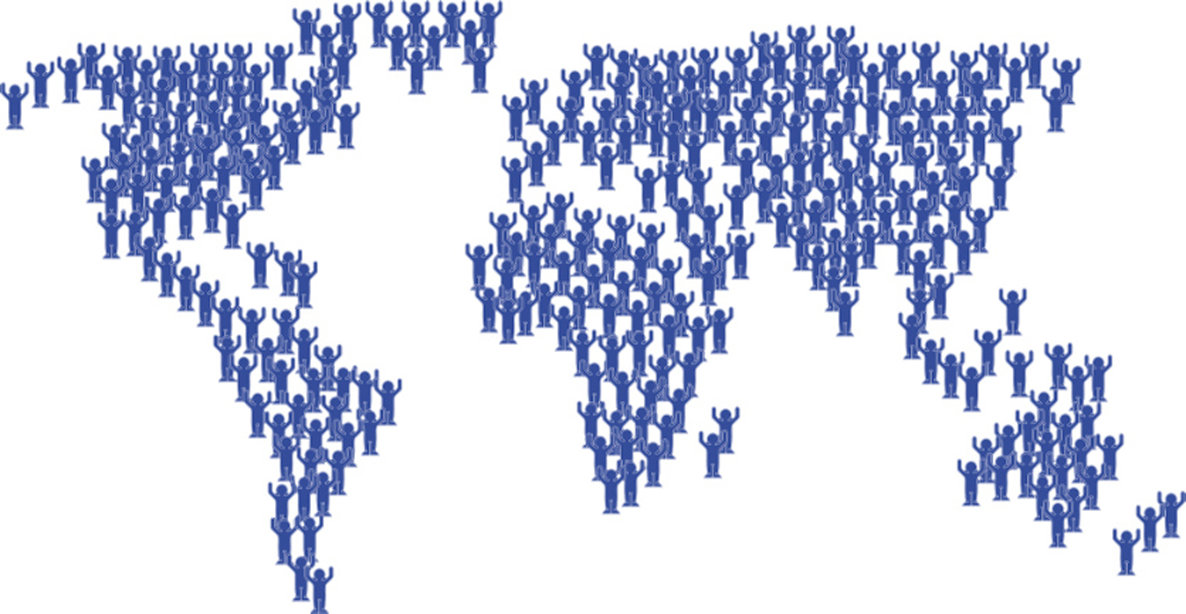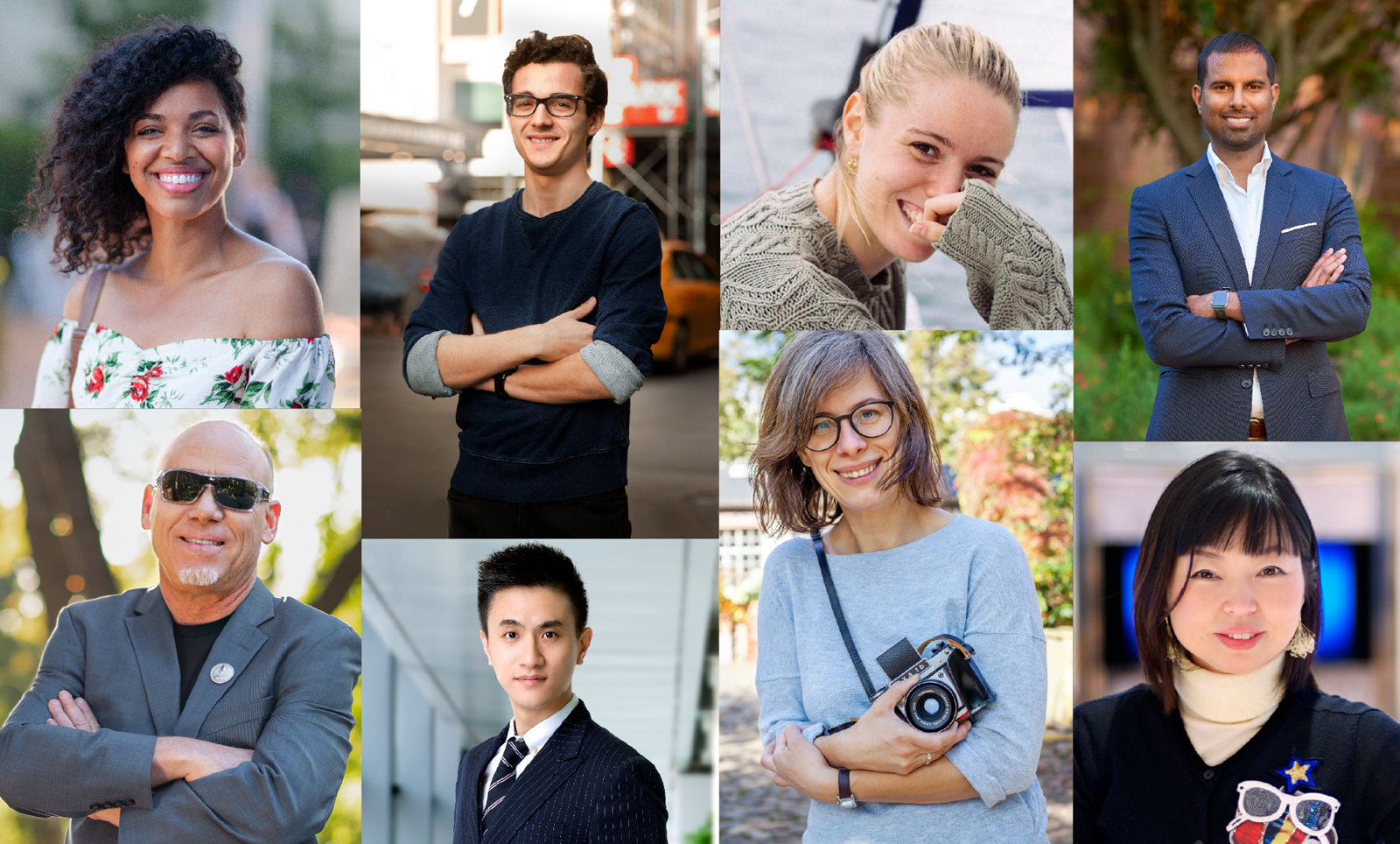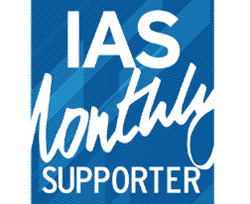 WE ARE IAS MONTHLY SUPPORTERS
"I know the huge importance of supporting the IAS. By being a Monthly Supporter, I am there every month for the IAS. I feel that, step by step, I am contributing to the great purpose of the IAS and I feel totally part of my group—Scientologists."—L.G.
"I like being a Monthly Supporter of the IAS as I can make donations that add up over time. I feel like I am contributing to an overall movement to create a sane planet."—P.K.
"I decided to make my donation constant by becoming a Monthly Supporter of the IAS. It also assists me in moving up to my next status level. I know I am supporting the IAS and ultimately all of Scientology."—J.E.