UNITED FOR HUMAN RIGHTS
There are many forms of human rights abuse: religious persecution, torture, and ethnic discrimination.
The Universal Declaration of Human Rights is the world's statement of the rights to which every man, woman and child is entitled. The IAS provides grants to fund two information and education programs—United for Human Rights and Youth for Human Rights—to put the rights and freedoms guaranteed by the Universal Declaration into effect everywhere across the planet.
Because where human rights are known and understood, they can never be taken away.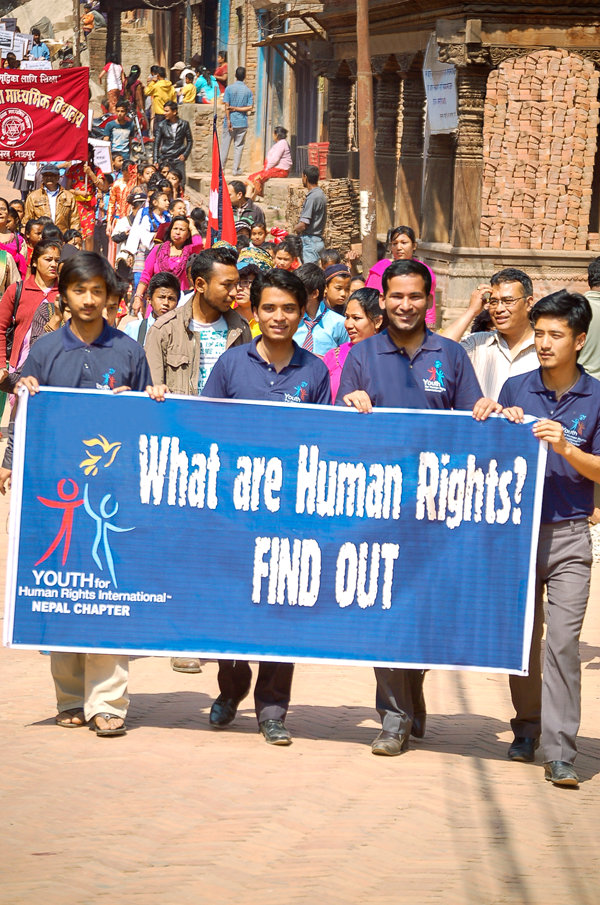 Human rights violations plague mankind, destroy dignity and undermine the civilization itself. Nearly half the world—over three billion people—live on less than $2.50 a day. An estimated 30 million people live lives as slaves, while another 1.2 million children are trafficked into slavery each year.
One doesn't have to look far to find evidence of rampant religious and ethnic persecution—both on an international scale, and right in our own communities.
To fulfill LRH's vision that "Human rights must be made a fact, not an idealistic dream," the IAS sponsors United for Human Rights, a global information and education program to make the 30 articles of the United Nations Universal Declaration of Human Rights a manifest reality for all.
Our program provides materials to educators and officials who are responsible for delivering Human Rights education to groups, schools, organizations, branches of government, or indeed entire countries. Information kits and the Human Rights curriculum are provided free of charge.
Over 30,000 Educator's Kits have been delivered all over the world for full implementation—many in places where Human Rights are most abused.
Our materials include The Story of Human Rights documentary, booklets illustrating the 30 human rights and 30 posters each showing one human right. The kit comes complete with lesson plans for easy implementation in any educational setting.
The United for Human Rights website contains the full collection of resources available in 17 languages. All the booklets, PSAs and the documentary can be downloaded or ordered online. Our human rights websites are seen by nearly 1 million visitors each year.
To date, a quarter of a million people have received human rights educator's materials, thanks to the support of IAS members. Together we are helping to bring about a world where human rights are a reality for all.
United for Human Rights provides materials to a network of human rights champions who collectively generate an immense power to bring justice for the forgotten, the abandoned and the forsaken—and so make human rights a fact.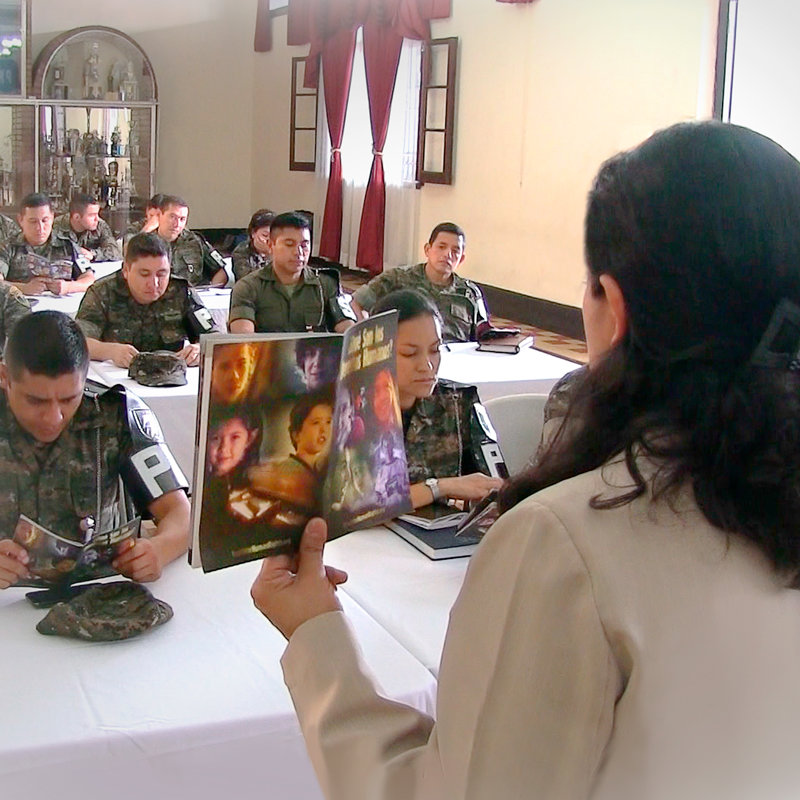 I have been a refugee three times. I found Youth for Human Rights on the internet. I didn't ask for civil war, but we have to realize that we're responsible for that situation. That's where Youth for Human Rights came in, and now they're giving me the opportunity to help my country, my family, my people, my region, my race, and mankind.
I taught Human Rights education to students 16 to 20 years old, 3 hours per week. This education is urgently needed for a healthy democracy and it benefits humanity. There is a change shown by the students—earlier they were afraid to communicate about any matter to authority, but now they originate without any fear.
United for Human Rights provides materials to a network of human rights champions who collectively generate an immense power to bring justice for the forgotten, the abandoned and the forsaken—and so make human rights a fact.
These materials are a tremendous help in all that I do. It certainly helps to be able to support the values and tolerance that I bring to my students. I've been teaching for 12 years and your program is an excellent tool. The world can't forget what it means to be courteous and respectful to one another.
Whenever you talk about human rights, people think it's something that is high level, that is not within their reach, that they couldn't understand but the presentations through the booklets and the videos have been very exciting to people. They've been able to interact with this concept in a much, much simpler, easier way which they could understand.
I'm excited that the Church of Scientology supports a united campaign for Human Rights, because I'm not fighting alone. I can see the work that they're doing because I'm out there on the front lines. And on the war zone when we call that SOS. Thanks to this campaign—yes, my call is answered. It is wonderful to see a church, an organization doing what God would want us to do.
It strikes a chord in my heart because I've traveled the world over. I've worked with people from every class, creed, color, religion, and depending on what age group, we could use the videos, we could use the books, we could use the materials and it's not just one size fits all.
We wanted to thank you and your team for the Youth for Human Rights seminar. After attending the seminar and watching the Human Rights PSAs, one student decided to reveal his inner struggle with suicide and not succumb to it. The seminar could not have been presented at a more opportune time and the impact speaks for itself. I can truly say that the Youth for Human Rights campaign is life-saving.