Freewinds Helps St. Vincent Following Volcanic Eruptions
This was the first time in 42 years that La Soufrière volcano in St. Vincent erupted.
Scientology Volunteer Ministers brought help to more than 20,000 people on St. Vincent island.
On the 9th of April, La Soufrière volcano on the Caribbean island of St. Vincent erupted, propelling hundreds of millions of tons of ash, rock and earth into the atmosphere. The eruption blanketed the island in a thick layer of ash, forced some 20,000 to evacuate their homes and left most of the island without electricity or fresh drinking water.
The Prime Minister of St. Vincent put out a call for help: "We are not able to do the humanitarian effort, we are not able to do the recovery, we will not be able to without substantial assistance from the region and the global community. We are really at the midnight hour of need."
As St. Vincent has been a port of call for the Freewinds for over three decades, the Ship immediately reached out to officials and allies on the island to find out what assistance and supplies were most needed.
With the support of an emergency grant from the IAS, the Freewinds purchased and sent a container of some 15 tons of supplies and equipment—including hygiene kits, blankets, baby diapers, respirators and water tanks. A team of veteran disaster response Volunteer Ministers flew to the island to distribute the supplies and help in the relief effort. Shortly after arriving, the VMs met the President of the St. Vincent Red Cross and then deployed to the red and orange zones—the most dangerous areas affected by the volcano—to find out if residents had evacuated and to assess the extent of the damage. The data they collected proved to be invaluable, enabling the Red Cross to provide needed disaster relief in these areas.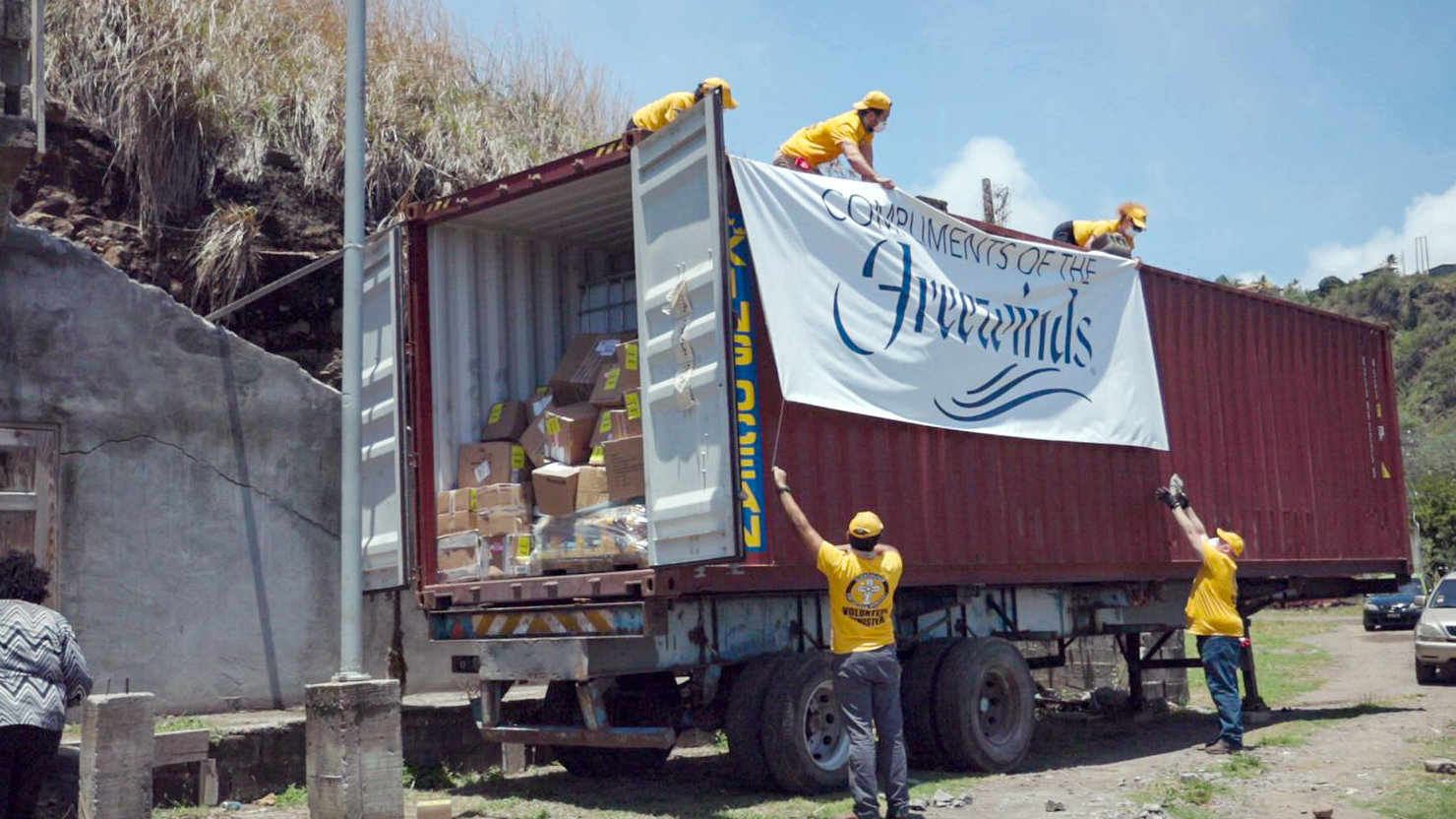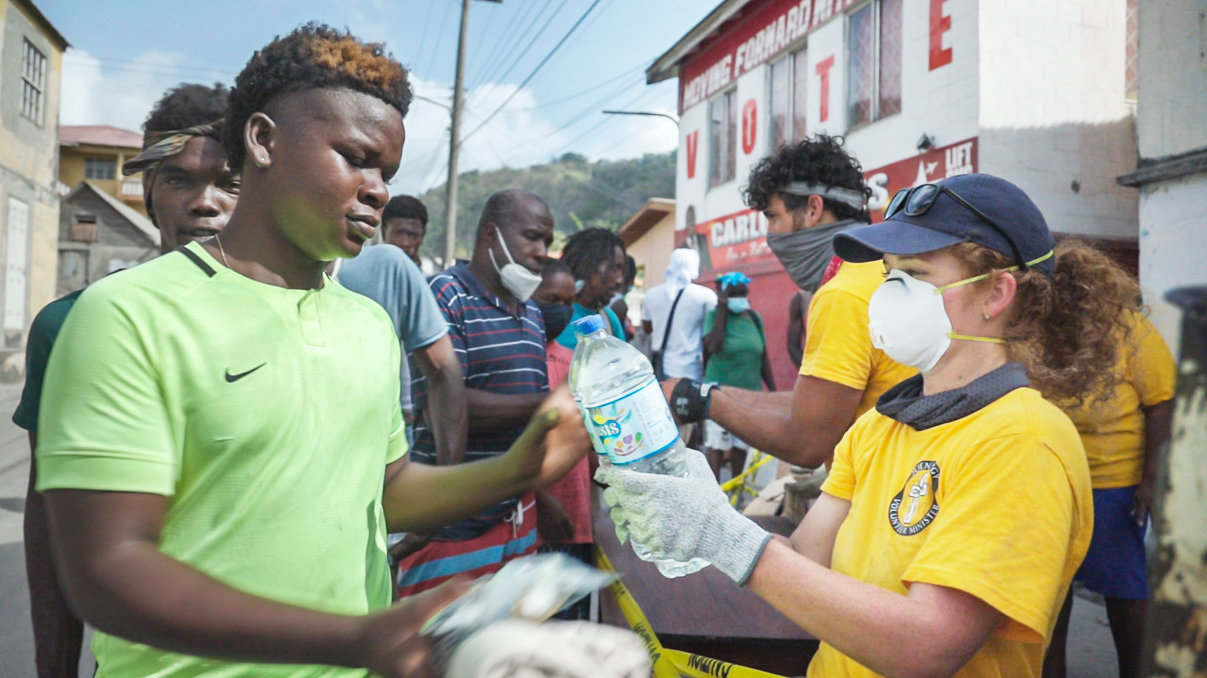 Following this, the VMs visited towns most affected by the eruptions, going door-to-door to deliver water, hygiene kits, blankets and tools for repairing damaged homes. Wherever the VMs stopped, they were greeted by the locals with praise and thanks for the much-needed assistance and supplies. When a VM handed a young boy a bottle of water, he ran down the street yelling: "I'm rich! I'm rich!" A man who received water thanked the VMs profusely and said it was the first help he had been given since the eruption a month earlier. In addition to distributing supplies, the VMs organized clean-ups—from removing ash in drainage ditches to prevent flooding to cleaning hospital rooftops and recovery rooms. Locals joined the VMs to assist in the clean-ups, and it soon became the "thing to do" as others proudly came to help. The locals vowed to continue to clean up the island after the VMs are gone.
The VMs have distributed 44,600 pounds of vital supplies, cleaned up more than 52 tons of ash and helped more than 20,000 people. The people of St. Vincent were incredibly appreciative of the Freewinds and VMs coming to their aid, as one woman said: "Thank you so much for being here and doing what you are doing. God bless."